Posted by:
kkeiller
on
2018-06-22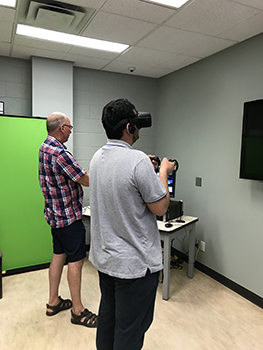 Chancellor Paterson Library now has a makerspace with 3D printers, a 3D scanner, an Oculus Rift virtual reality display system and more. Drop in to the Makerspace (LI-1005) during the following hours and see some of the technology in action or step into the world of virtual reality.
Mondays and Wednesdays: 1 to 3 p.m.
Contact us to learn more!